Banggood will launch a new smartwatch which will come with a dual-chip to offer you a smooth performance. Rogbid Air Smartwatch the Current technology certainly has a very specific diktat: comfort. Whether it's a device for the home or the person, summing it all up into something smart is great. Take advantage right now as the smartwatch sells at a discounted price of $79.99 for the 1G+16G and $139.99 for the 4G+128G. With that in mind, let's dive in
Design
The smartwatch has a stunning outlook as the frame is made of alloy. It has a curved finish making it very exquisite and comfortable on the wrist. The Rogbid Air Smartwatch has a 1.75 inch 320*385px HD Screen and can use Alexa to get news, check the weather, Amazon shopping list, choose sports mode, control smart home devices, set alarm timers, and turn on health options, music controls, view exercise logs, and more. You don't even need to take out your phone while exercising.
 Dual Mode Dual Chip
It has a double chipset configuration Spreadtrum SC9832 + PAR2822, which allows you to use it both in Android mode and in pure smartwatch mode. This is because as an operating system we have our own Android 9.1, with which to use all known applications. And you won't have to worry about space problems too, thanks to the memory configuration from 4 / 128 GB of the top model.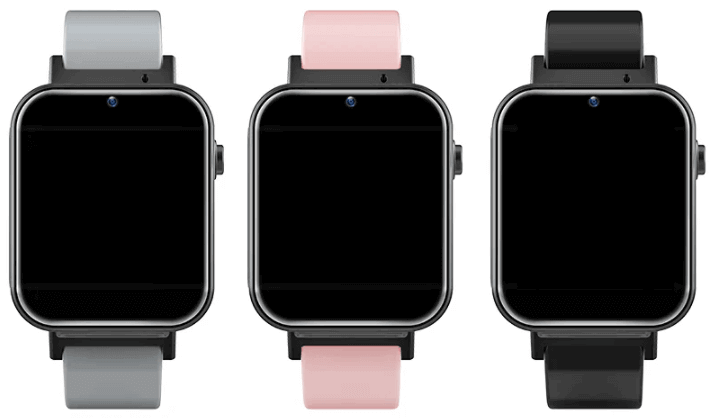 Heart Rate SpO2 Monitor
Rogbid Air Smartwatch Pro smartwatch can track blood oxygen, heart rate monitoring, breath training, sleep monitoring, stress monitoring. Rogbid Air Smartwatch smartwatch 5 types of health monitoring can help you better understand your health. Note: Health monitoring results on the smartwatch are for reference only and cannot be used for medical purposes.
5ATM Waterproof
Rogbid Air Smartwatch is also water-resistant to up to 5 ATMs, it can protect the smartwatch from water, rain, or sweat damage. But keep in mind that the watch cannot touch the hot water. The Rogbid Air Smartwatch fitness watch can be fully charged in less than 2 hours, and the battery life is up to 10 days
The Rogbid Air Smartwatch is currently available on the Banggood for a very good price therefore don't miss out on this great deal as it will retail at a discounted price of $79.99 for 1G+16G and $139.99 for 4G+128G. You can also pay in bits on Klarna Pay in 3; where you are allowed to clear up in three installments or on Buy Now Pay Later; where you can pay up to 14 days of purchase. Note also that both methods are interest-free.
Summary
Article Name
Rogbid Air Smartwatch with Dual Chip Powerful System
Description
Banggood will launch a new smartwatch which will come with a dual-chip to offer you a smooth performance. Rogbid Air Smartwatch the Current technology certainly has a very specific diktat: comfort. Whether it's a device for the home or the person, summing it all up into something smart is great.
Author